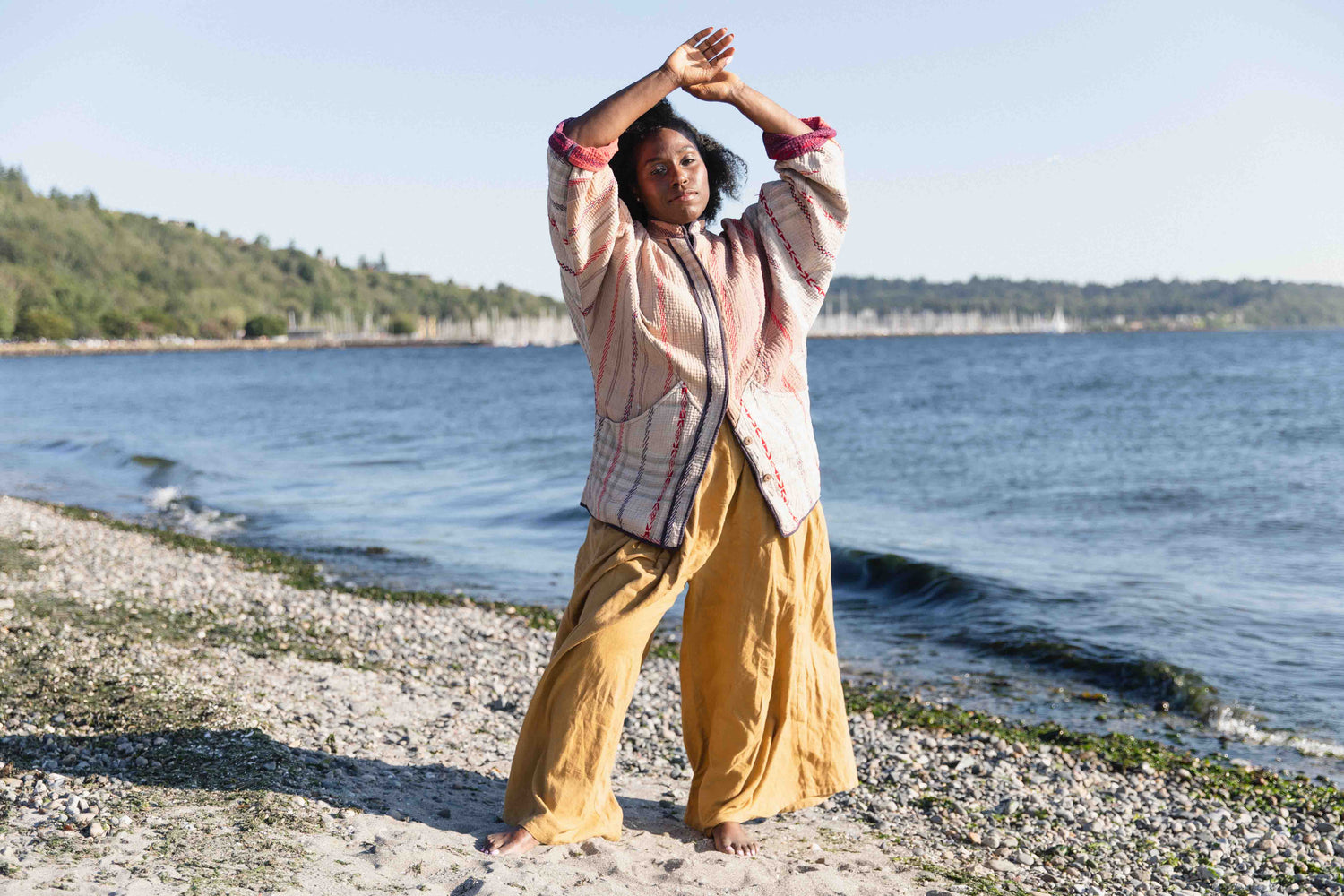 The World of Namai
Namai is an independent, New York-based fashion brand founded by Bianca Kuttickattu in 2020. We create timeless, zero-waste clothing from repurposed antique Indian textiles that can be worn by people of all genders, all year round.
Learn more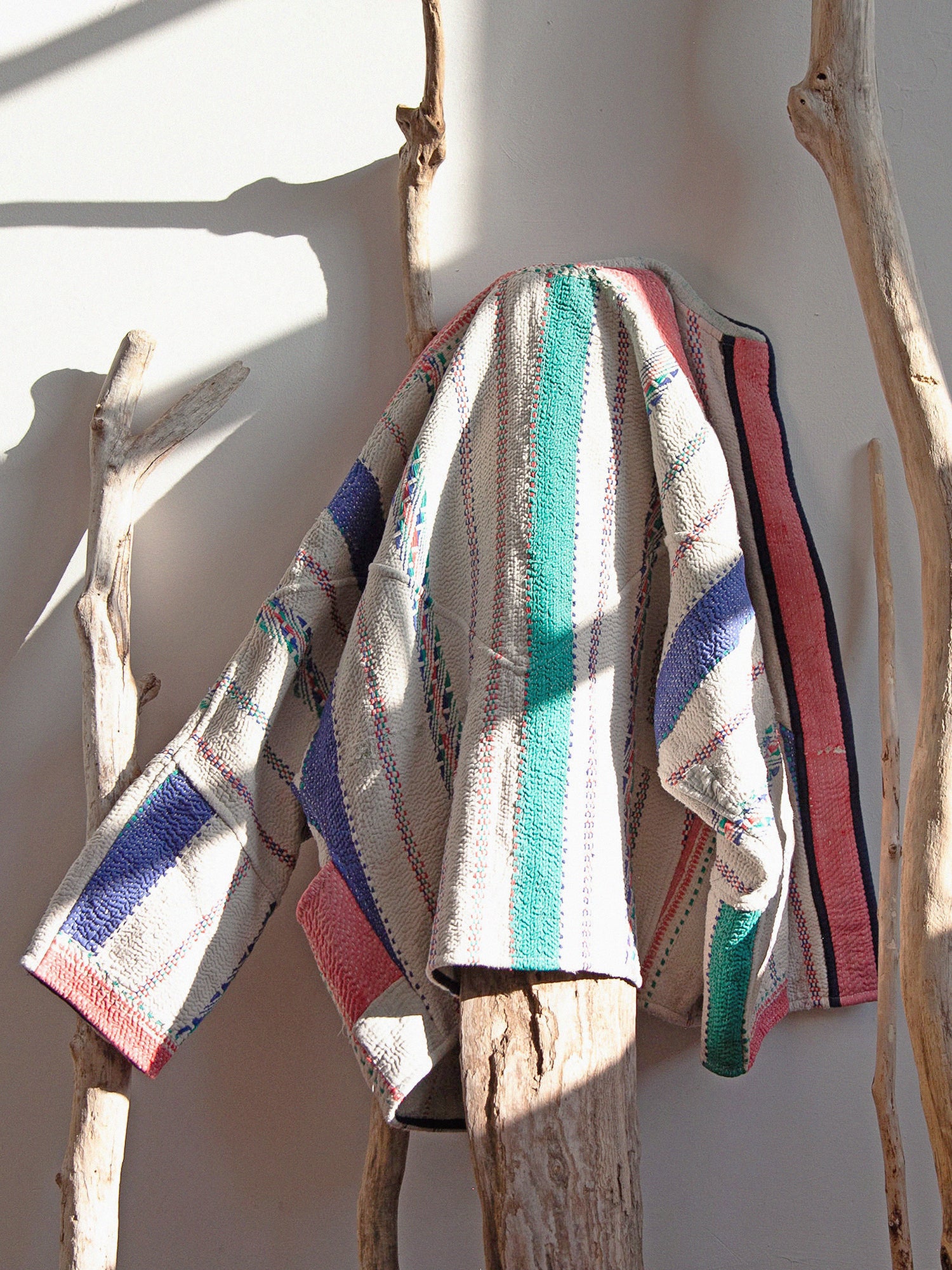 Sustainability Meets Quality Craftsmanship
Namai garments are designed to outlive transient seasonal trends. Each one-of-a-kind piece has already stood the test time: all of our items are made from vintage Kantha quilts sourced in Jaipur. By the time our designs are sewn, our fabric is on its third life-cycle and has passed through the hands of generations of women.
Read about our commitment to sustainability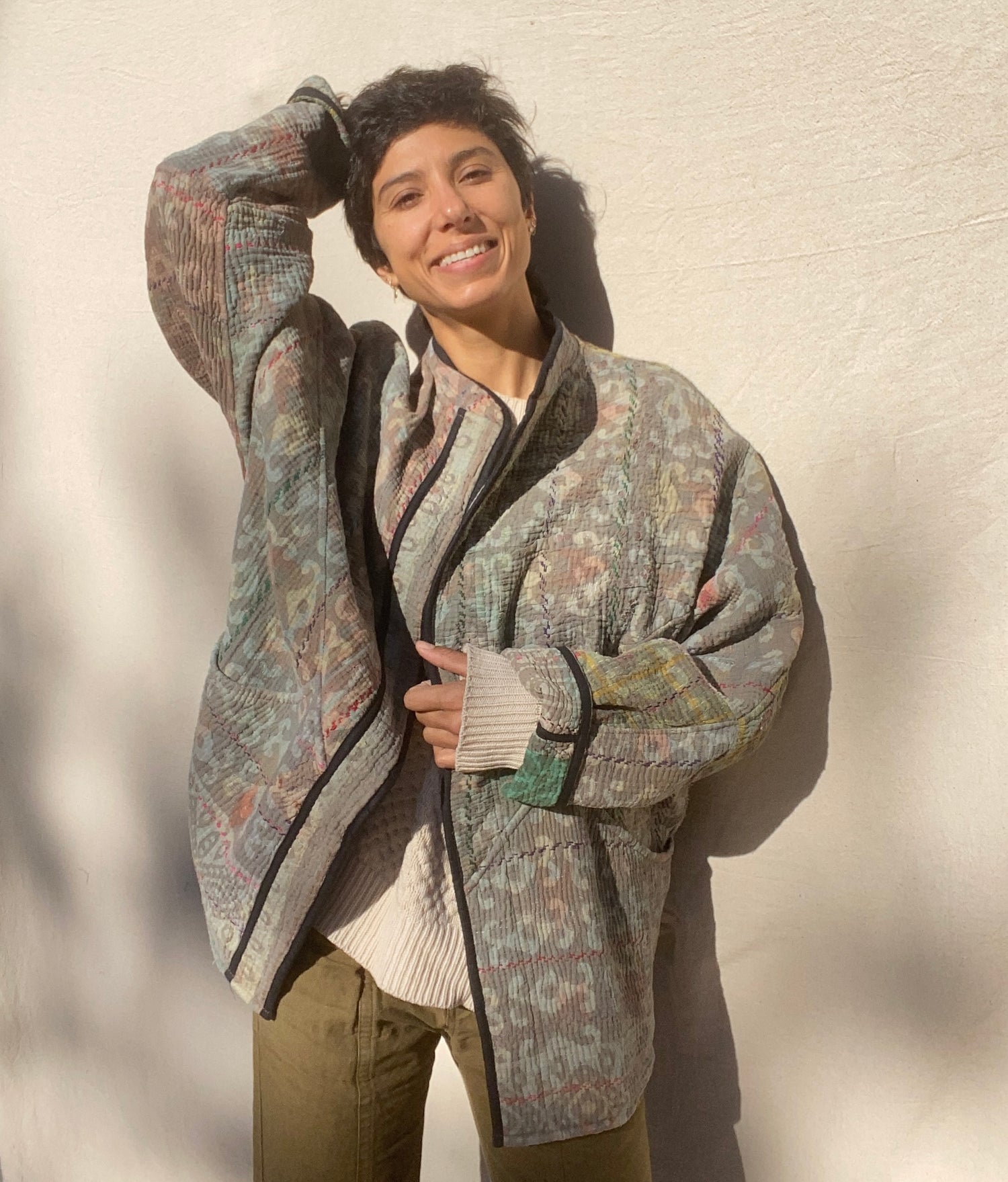 Meet Our Founder
Born in England to artist parents, Bianca Kuttickattu's childhood inspired a creative practice founded on a reverence for the natural world and the joy of making things by hand. Her career in fashion grew from an early love of thrifting for vintage clothes and second-hand treasures at local markets.
More about Bianca